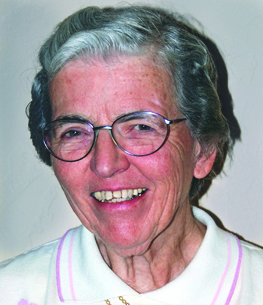 Sister Miriam Henry Hussey, SNJM
(Kathryn Grace Hussey)
October 23, 1925 – May 29, 2021
Sister Miram Henry Hussey, SNJM departed this life on May 29, 2021 at Saratoga Retirement Community in Saratoga, California.
Sister Miriam Henry celebrated 95 years of life and 74 years of religious profession.
A virtual memorial will be held on Saturday, June 26, 2021 at 10:00 a.m.
A mass of Resurrection will be celebrated in her memory at a future date.