Education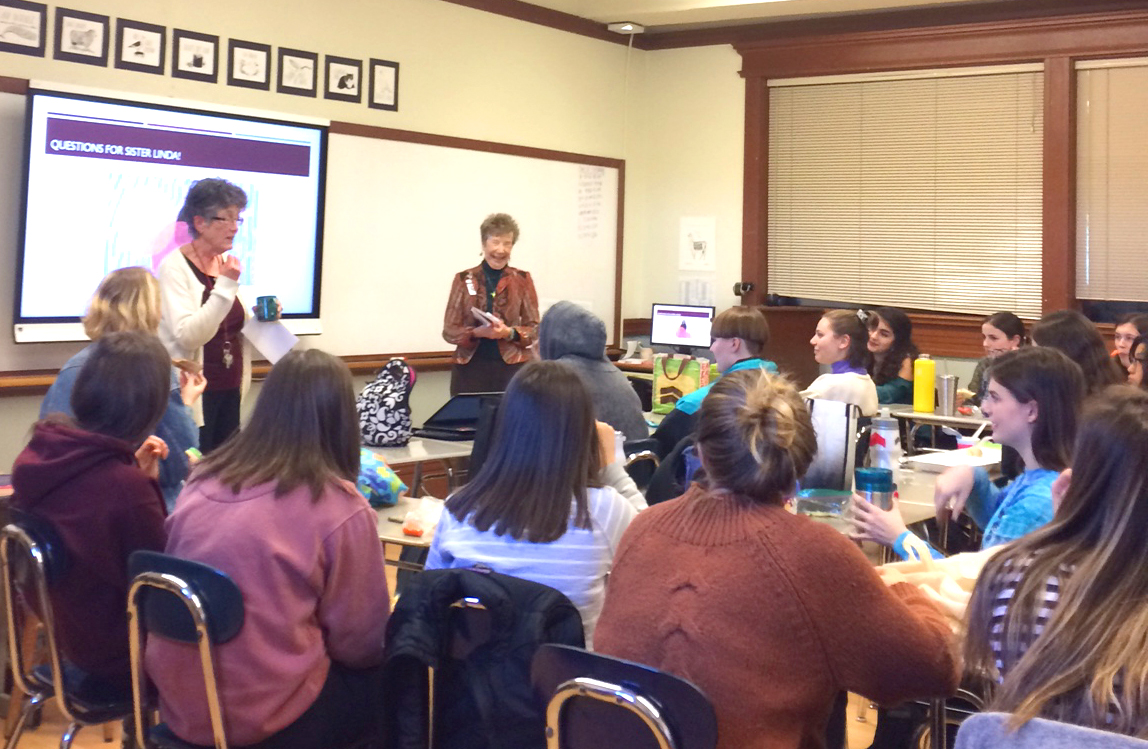 The Constitutions of the SNJMs state that "we are a community of women religious consecrated to God in the Names of Jesus and Mary, who desire to proclaim by our lives the primacy of the love of God." In the spirit of Blessed Marie Rose Durocher, who founded the Congregation more than 160 years ago, Holy Names Sisters, Associates and Lay Consecrated continue to promote the education and development of the whole human person.
In Quebec where the Congregation was founded in 1843, Holy Names Sisters quickly earned a reputation as exceptional educators. That reputation led to requests for their services elsewhere: In 1859,at the request of the Archbishop in the new state of Oregon, twelve Holy Names Sisters left Montreal for Portland, Oregon. Two weeks after their arrival, the Sisters opened St. Mary's Academy. New communities quickly developed across the U.S. and Canada — then around the world.
SNJMs have educated tens of thousands of students from pre-school through graduate levels. SNJMs also have helped generations of students to prepare to receive the sacraments. Holy Names Sisters also have served as counselors, librarians, coaches, club advisors, infirmarians, directors of religious education, and mentors. Their outreach includes diocesan and parochial schools and underserved communities.
Today, Holy Names Sisters in the U.S.-Ontario Province sponsor six schools, a university, a music school, early childhood programs, adult literacy and tutoring, and health and wellness education. Details of their work can be read on their websites.
Schools in the U.S.-Ontario Province
Higher Education
Other Education Ministries
SNJM Roots