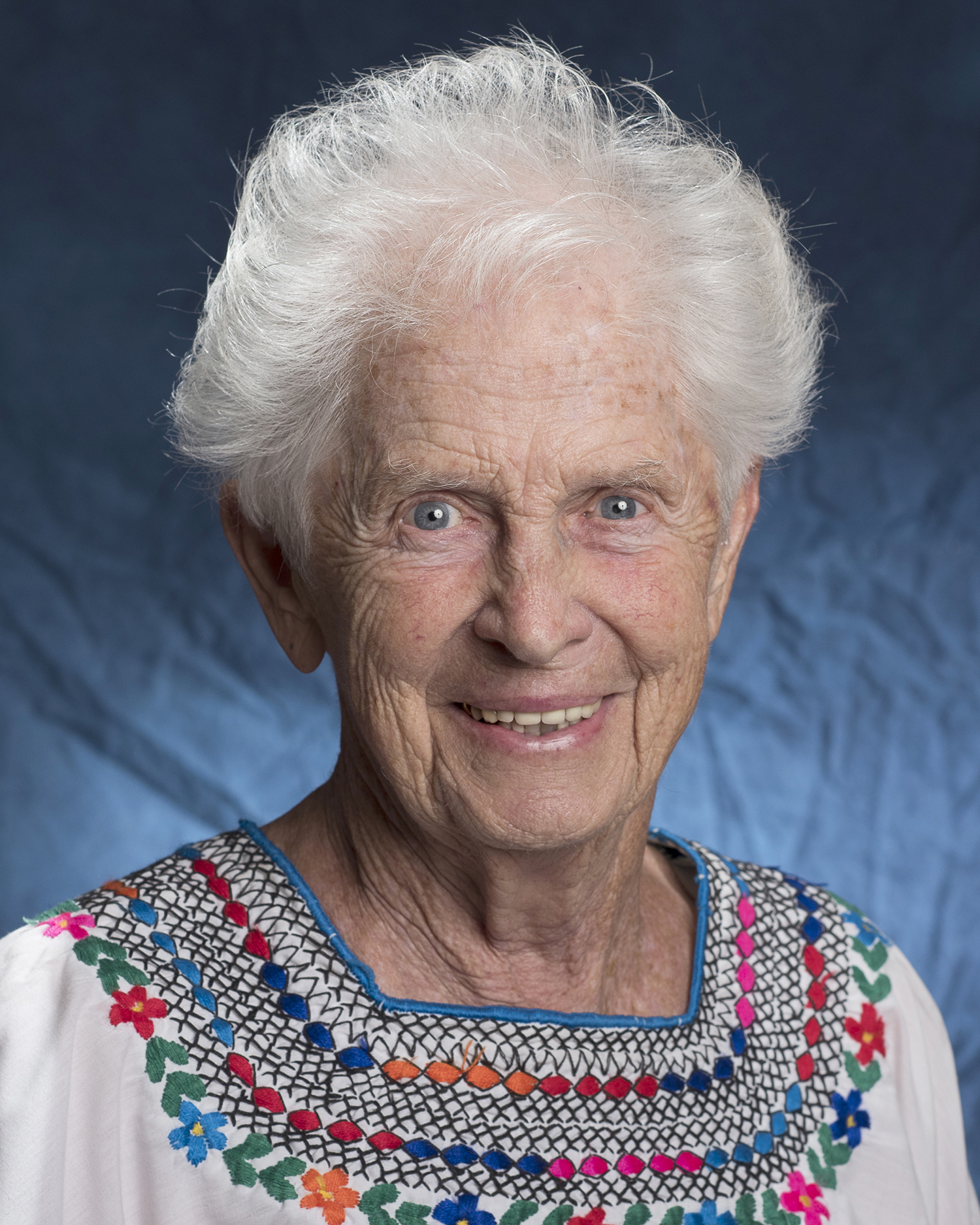 Sister Mary Courtman, SNJM
(Sister Charles Marie)
May 16, 1922 – October 9, 2023
Sister Mary Courtman, SNJM departed this life on October 9, 2023 at Mary's Woods at Marylhurst in Lake Oswego, Oregon.
Sister Mary celebrated 101 years of life and 81 years of her religious profession.
A Mass of Resurrection will be held Tuesday, October 17, 2023, at 11:00 a.m. at the Chapel of the Holy Names in Lake Oswego, Oregon.
Burial will follow at Holy Names Cemetery in Marylhurst, Oregon.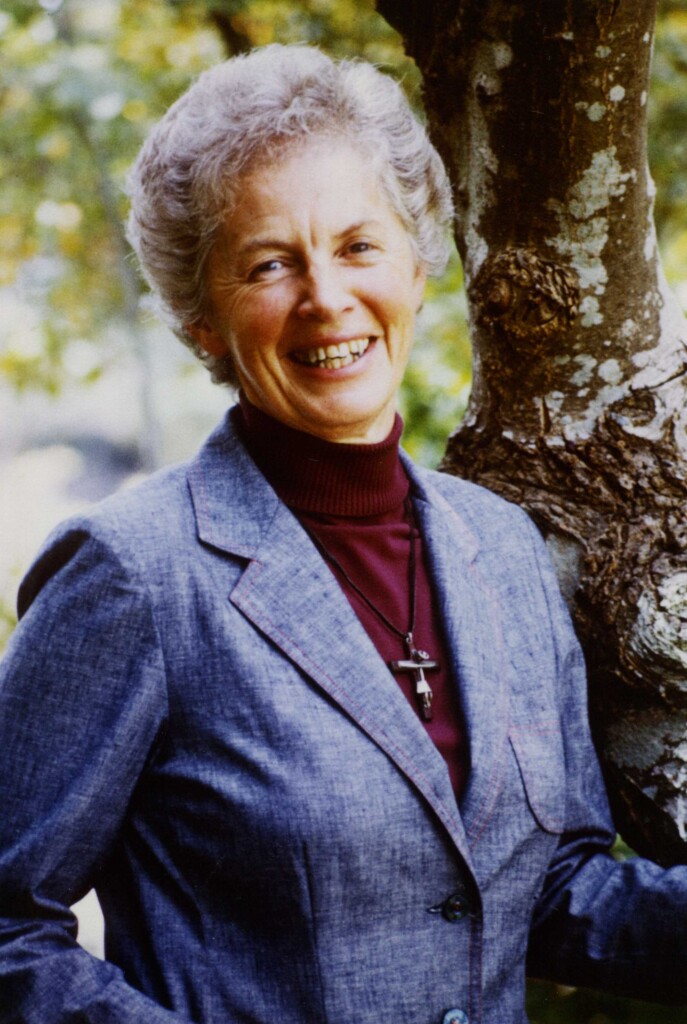 Sister Mary Courtman, SNJM
May 16, 1922 – October 9, 2023
Sister Mary Courtman, SNJM, 101, died October 9 at Mary's Woods at Marylhurst  in Lake Oswego. The Mass of Resurrection will be Tuesday, October 17, 11am, Chapel of the Holy Names. Burial follows at Holy Names Cemetery, Marylhurst. Daughter of Charles and Margaret Fitzgerald Courtman, Mary was born in Abbotsford, British Columbia. Her father died when Mary was only 4. She, her younger brother Charles and their mother remained in Abbotsford where they lived on a small farm and enjoyed country life and the children attended a two-room school. Mary's mother Margaret was considered the local nurse and midwife. When Mary was 17, her mother died of a stroke. Mary and Charles were sent to Spokane to live where Mary spent her senior year of high school at Holy Names Academy. She was moved by the kindness of the Sisters and the atmosphere of prayer, and so, at the end of that year, she made the decision to join them. Mary entered in 1940, later receiving the religious name Sister Charles Marie. During her 81 years as a Holy Names Sister, Mary had an amazing variety of ministries. Each one seemed to lead to and prepare her for the next one, she said.
Early in her
ministry life Mary was as a high school  science teacher in Holy Names schools including St. Mary's, Medford; The Immaculate, Seattle; St. Mary's, The Dalles; St. Mary's, Portland; and Holy Names Academy, Seattle. These years as a science teacher and her four years of nursing in the Care Center at Marylhurst stood her in good stead when later she set up and ran a clinic in Honduras. Her year of CPE (Clinical Pastoral Education) training prepared her for work in prison ministry. Following her 20 years as a teacher, Mary worked for Catholic Charities,  Spokane, in ministry to the elderly and for the Spokane Diocese in the Office on Aging. Then, after a year of CPE training, she moved into parish ministry spending five years as a pastoral minister in Southern Louisiana and two years working in Honduras. On her return to the US, she ministered among the migrant fruit pickers in The Dalles and Hood River in Oregon and later in prison ministry in Pierce County, Washington, and Hispanic ministry in the Puyallup area.
As a pastoral minister, Mary
was comfortable with the ordinary tasks of life and entered into the day-to-day experiences of those with whom she worked. She assisted with everything from education to medical needs, from finding housing to preparing food, from family services to navigating the justice system. If there was a need, Mary was willing to find a way to meet it, or to find someone who could meet it.
Mary
was a great lover of nature, loving to camp and be outside. She also enjoyed gardening and seemed capable of creating a garden just about anywhere, always happily sharing with others whatever she grew. One of her favorite things was bringing people together. For many years she helped to organize the yearly gathering halfway between Seattle and Portland for the Oregon and Washington Sisters to have a reunion picnic. During her final years,
Mary
was an active and beloved member of the
Mary
's Woods retirement community at Marylhurst. She made friends easily and built community with residents and employees. She seemed to know everyone and greeted each person with a smile. A woman of tireless energy and a wonderful sense of humor, Sister Mary will be remembered for her deep call to social justice and her engaging smile. A Holy Names Sister for 81 years, Mary is survived by her nieces and nephews and the members of her religious community. Remembrances may be made to the Sisters of the Holy Names, PO Box 398, Marylhurst, OR 97036 or online at
www.snjmusontario.org/donate
.