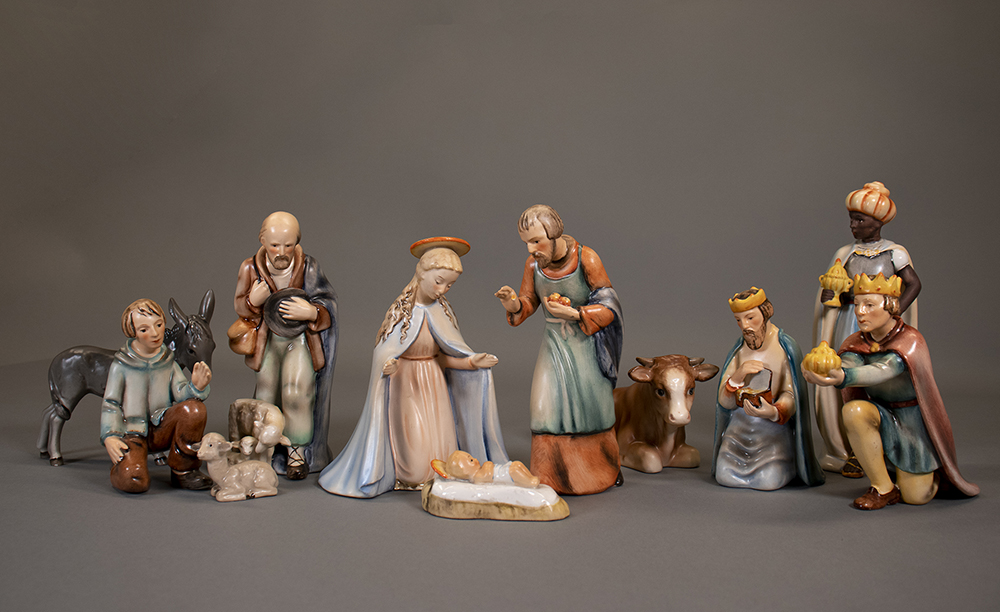 "For to us a child is born, to us a son is given," (Isaiah 9:6). This creche scene was displayed at Ramona Convent Secondary School in Alhambra, California for many years.
Photos courtesy of SNJM U.S.-Ontario Archives.
We're sharing objects from the Archives of the Sisters of the Holy Names of Jesus and Mary. The Archives catalogues historical records, objects and publications in order to preserve the history of our institution, schools and ministries.