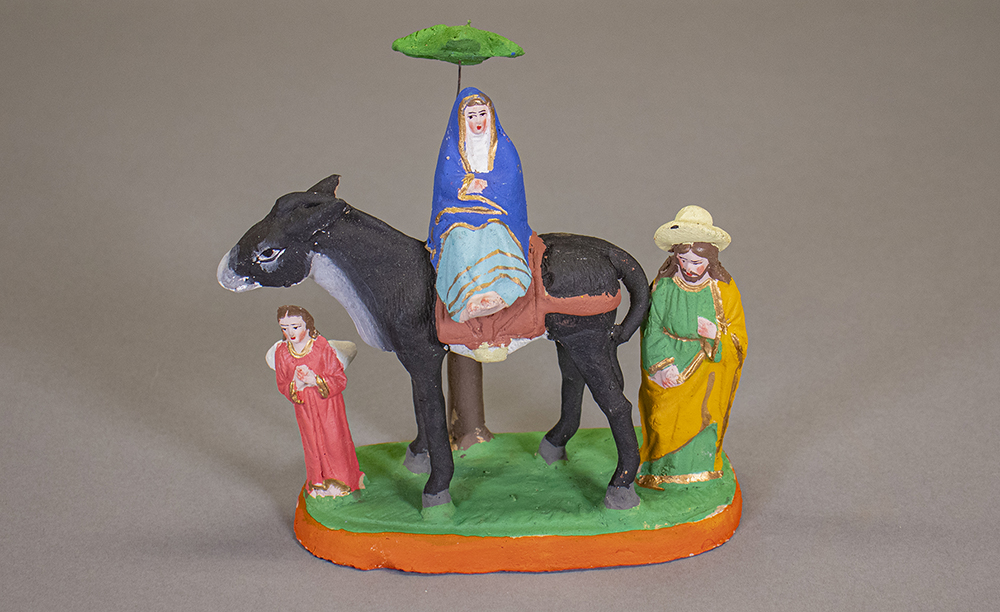 Sisters often bring home souvenirs from their missions around the world. This folk art depiction of Joseph and Mary's journey to Bethlehem was purchased in Mexico in 1962 and belonged to Oregon Sister Barbara Gfeller.
Photo courtesy of SNJM U.S.-Ontario Archives.
We're sharing objects from the Archives of the Sisters of the Holy Names of Jesus and Mary. The Archives catalogues historical records, objects and publications in order to preserve the history of our institution, schools and ministries.