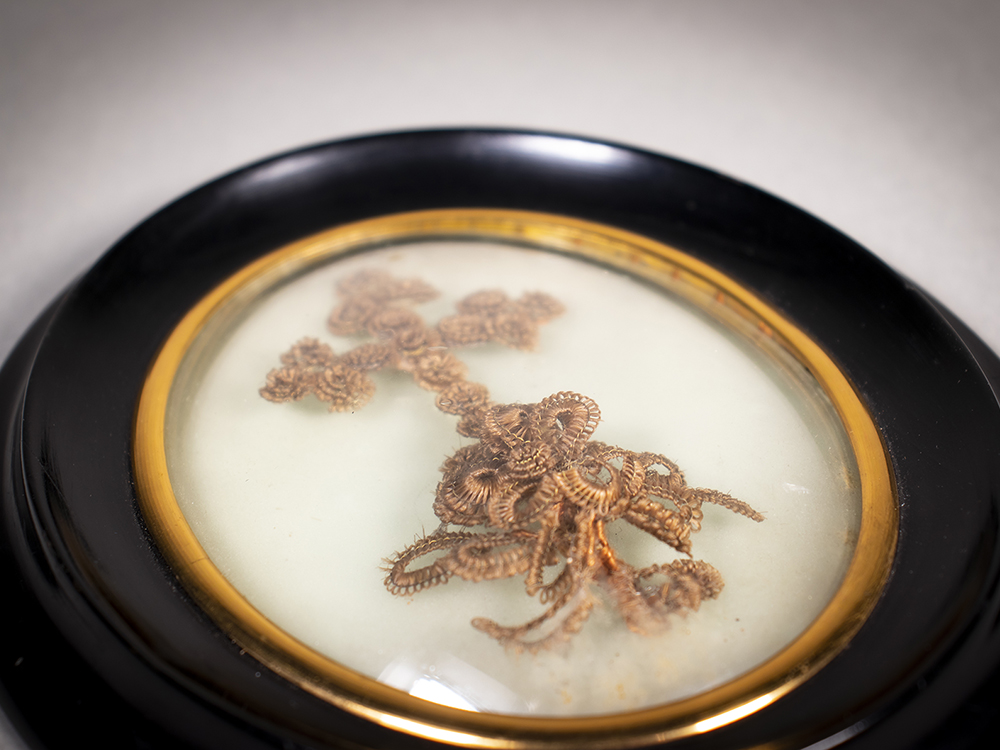 Victorians used hair art, worn as jewelry or crafted into elaborate display pieces, to mourn the loss of loved ones. This piece contains the hair of our foundress, Blessed Mother Marie Rose Durocher.
Photo courtesy of SNJM U.S.-Ontario Archives.
We're sharing objects from the Archives of the Sisters of the Holy Names of Jesus and Mary. The Archives catalogues historical records, objects and publications in order to preserve the history of our institution, schools and ministries.