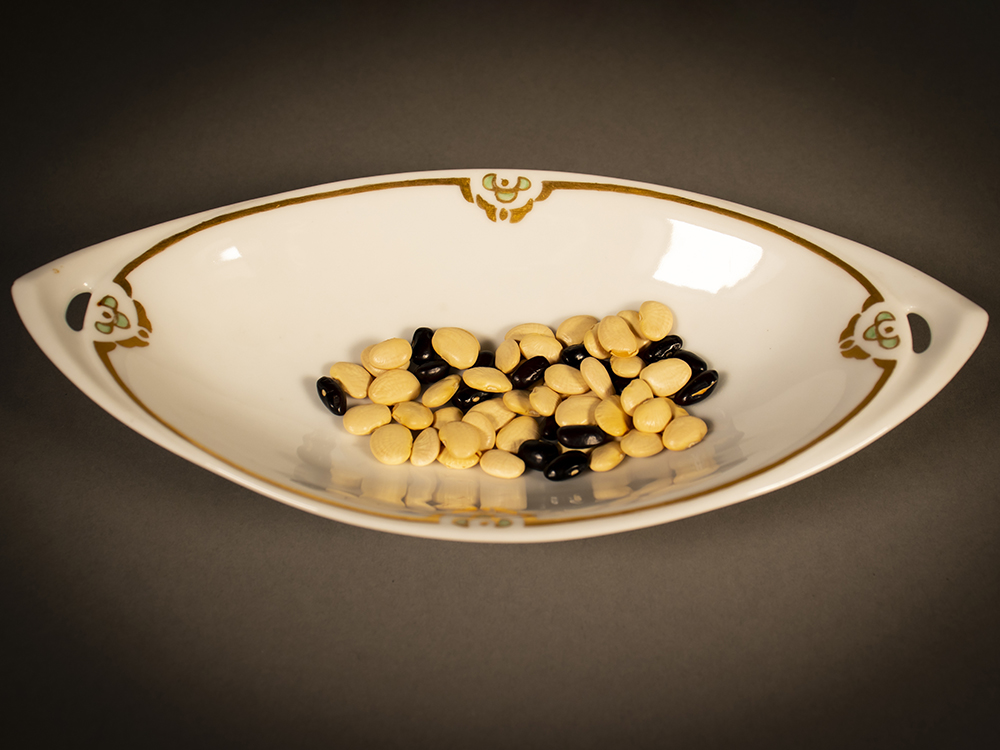 These black and white beans were used as voting markers by Sisters in California after Vatican II, when the hierarchical structure of religious life began to change in favor of a more democratic system.
Photo courtesy of SNJM U.S.-Ontario Archives.
We're sharing objects from the Archives of the Sisters of the Holy Names of Jesus and Mary. The Archives catalogues historical records, objects and publications in order to preserve the history of our institution, schools and ministries.