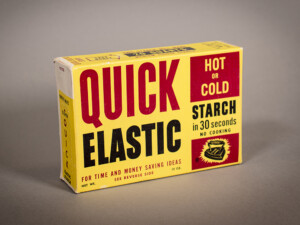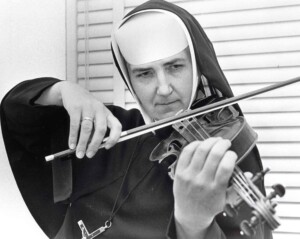 Sisters in Washington and Oregon used Quick Elastic starch to prepare the coif and bandeau that surrounded their faces when they wore the traditional SNJM habit.
Here's Sister Xavier Mary Courvoisier playing her violin, circa 1962 – Quick Elastic is certainly to thank for keeping her habit clean and crisp!
Sister Xavier Mary, a graduate of Julliard with a master's degree in violin, taught music at Fort Wright College and Gonzaga University in Spokane and Holy Names University in Oakland.
Photo courtesy of SNJM U.S.-Ontario Archives.
We're sharing objects from the Archives of the Sisters of the Holy Names of Jesus and Mary. The Archives catalogues historical records, objects and publications in order to preserve the history of our institution, schools and ministries.