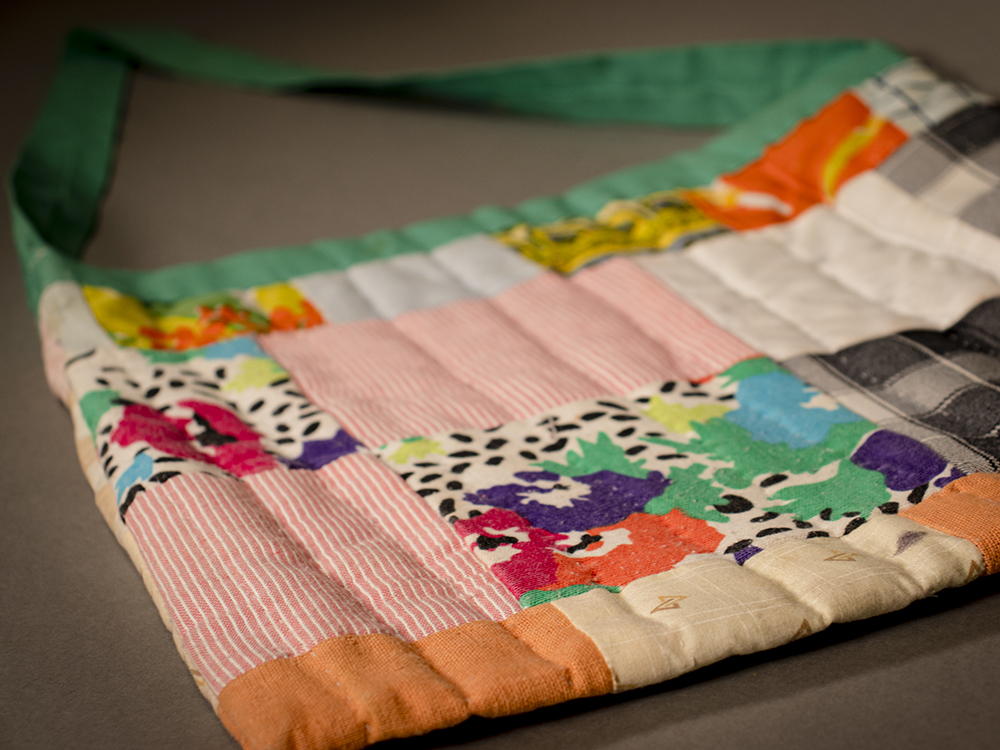 This purse is an early creation from the Tutwiler, Mississippi quilters. This group was encouraged by encouraged by Holy Names Sister Maureen Delaney and Dominican Sister JoAnn Blomme, who saw an opportunity for the women in the area to earn income from their traditional quilt making back in the 1980s.
Photo courtesy of SNJM U.S.-Ontario Archives.
We're sharing objects from the Archives of the Sisters of the Holy Names of Jesus and Mary. The Archives catalogues historical records, objects and publications in order to preserve the history of our institution, schools and ministries.