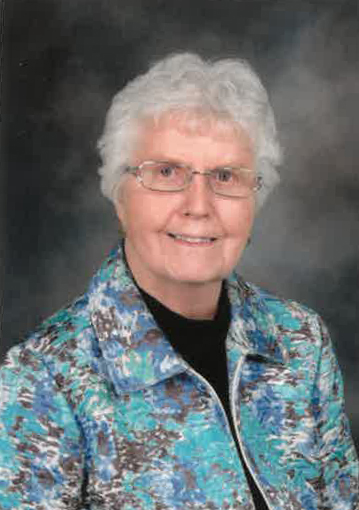 Sister Farroel Richardson, SNJM
Sister Marian Barbara
February 2, 1932 – August 9, 2022
Sister Farroel Richardson, SNJM departed this life on August 9, 2022 at Mary's Woods at Marylhurst in Lake Oswego, Oregon.
Sister Farroel celebrated 90 years of life and 71 years of religious profession.
A virtual memorial was held on Thursday, August 25, 2022, at 2 p.m.
Funeral Mass was held on Thursday, September 1, 2022, at 11:00 a.m. in the Chapel of the Holy Names, Lake Oswego, Oregon. Burial services were directly after Mass in the Holy Names Cemetery.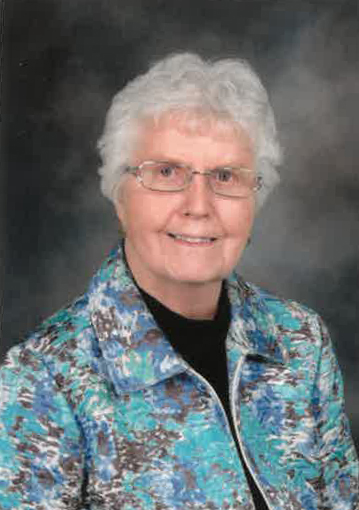 Sister Farroel E. Richardson, SNJM
February 5, 1932 – August 9, 2022
Sister Farroel Richardson, SNJM, 90, died on August 9 in at the Marie-Rose Center, Mary's Woods at Marylhurst, Lake Oswego, Oregon. A virtual memorial will be held on August 25, 2 pm, and the Liturgy of Resurrection on September 1, 11 am, Chapel of the Holy Names, Lake Oswego. For more information, call (503) 534-5778.
Daughter of Fay and Esther Moran Richardson, Farroel was born in Lake Andes, South Dakota. She grew up in South Dakota and Seattle, Washington, in a loving family, ninth of eleven siblings. After graduating from Holy Names Academy, Seattle, in 1949, she entered the novitiate of the Sisters of the Holy Names of Jesus and Mary at Marylhurst, Oregon, receiving the religious name Sister Marian Barbara.
She began her career in education as a middle grade and junior high teacher. Early on she was selected for an administrative role as school principal. For 28 years she taught or administered in elementary schools in Spokane, Medford, Seattle, Portland, Salem, Lake Oswego, Cottage Grove and Bend. During this time, she completed an MS in Geography at Portland State University.
Leaving formal education in 1979, Sister Farroel turned to chaplaincy, completing the Corpus Program for pastoral ministry at Seattle University, receiving Certification in Hospital Chaplaincy,
In 1981 she joined the pastoral care department at St. Vincent Medical Center, Portland. Three years later she became their  Director of Pastoral Services, A women of keen insight and pastoral spirit, her work involved supervising 10 to 15 chaplains, serving on the hospital's administrative team, and advocating for patients, their families and the hospital's 2,500 employees. She held this position until her retirement in 2001.
During this time, she served several terms as director of the Northwest Catholic Chaplains and as a member of the Leadership Council of the National Association of Catholic Chaplains. She was also on the Board of Directors of Mary's Woods at Marylhurst and the Board of Trustees of Marylhurst University.
After her retirement, Sister Farroel put her energies to volunteer activities, including a program she initiated at Coffee Creek Correctional Facility in Wilsonville, working with small groups of women to explore and reflect on their personal spirituality.
Sister Farroel enjoyed traveling visiting Spain, France, Tanzania, and Mexico as well as participating in many a family reunion that often involved river rafting which she enthusiastically recommended. She was an avid reader, enjoyed time with friends and former colleagues and was a longtime Seattle Mariners and Seahawks fan.
A Holy Names Sister for 71 years, Sister Farroel is survived by her many nieces and nephews and the members of her religious community. Remembrances may be made to the Sisters of the Holy Names, PO Box 398, Marylhurst, OR 97036 or online at www.snjmusontario.org/donate.