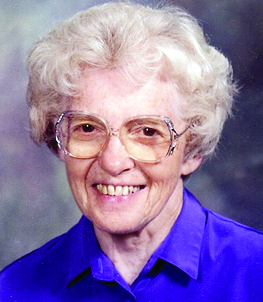 Sister Mary Elizabeth Sullivan, SNJM
Sister Sheron Marie
September 26, 1926 – June 16, 2022
Sister Mary Elizabeth Sullivan, SNJM departed this life on June 16, 2022 at Mary's Woods at Marylhurst in Lake Oswego, Oregon.
Sister Mary Elizabeth celebrated 95 years of life and 71 years of religious profession.
A virtual memorial was held on Thursday, July 7, 2022, at 2 p.m.
Funeral Mass was held on Thursday, July 14, 2022, at 11:00 a.m.
in the Chapel of the Holy Names, Lake Oswego, Oregon.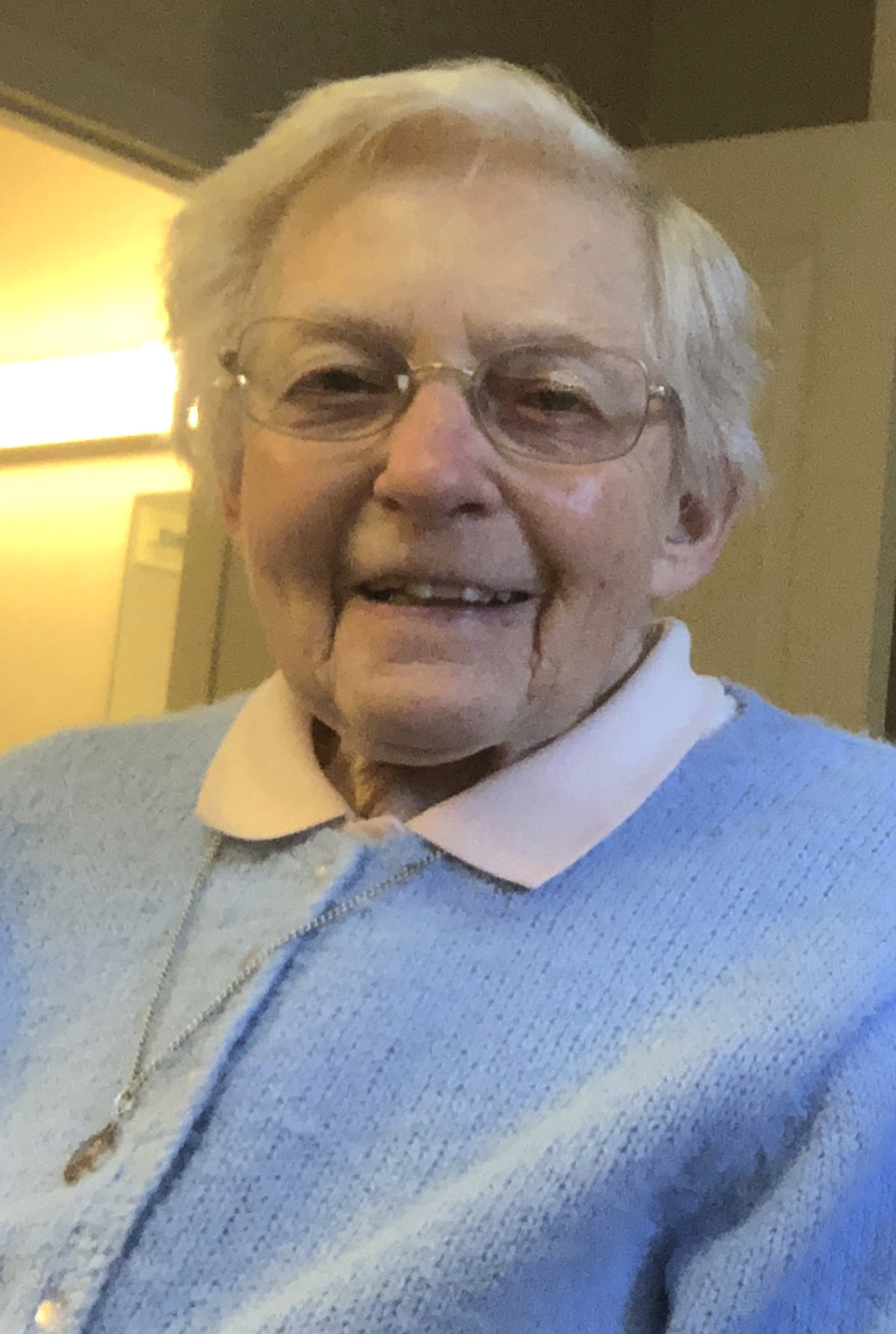 Sister Mary E. Sullivan, SNJM
September 26, 1926 – June 16, 2022
Sister Mary Sullivan, SNJM, 95, died on June 16 at the Marie-Rose Center at Mary's Woods at Marylhurst in Lake Oswego. Zoom memorial is July 7, 2 pm and funeral, July 14, 11:00 am, Chapel of the Holy Names, Marylhurst. For information, call (503) 534-5778.
Daughter of John and Eleanor Jentges Sullivan, Mary was born in New Rockford, ND, growing up in Grand Forks along with her seven siblings. The family moved to Portland in 1949. Having graduated from University of North Dakota, Mary taught a year at Astoria High School. During this year, she met the Holy Names Sisters and made the decision to enter the Sisters' novitiate at Marylhurst the next year, eventually receiving the religious name Sister Sheron Marie.
From 1951 to 1975 Sister Mary taught in SNJM secondary schools including, Sacred Heart Academy, Salem; St. Mary's Academy, The Dalles; Holy Names Academy and The Immaculate in Seattle; St. Mary's Academy, Medford; and St. Mary's Academy, Portland. This included serving as Boarding School Prefect at Holy Names, Seattle, and Vice Principal, at St. Mary's, Portland. During this era, she earned an MA in guidance and counseling. She later served as a staff member at Marylhurst College.
In 1982, she joined other SNJMs in Alaska, becoming a marriage tribunal advocate for the Diocese of Fairbanks. She returned to Oregon in 1987 going to Medford where she served as minister to the elderly and homebound for Sacred Heart parish.
In 1995 Sister Mary retired to The Dalles, where she was actively engaged as a volunteer in parish outreach at St. Peter's. Participation in the work of St. Vincent de Paul Food Society brought her to monthly meetings as part of its Ministry Committee and, through the sponsorship of the Society, she made home visits to shut-ins in the parish. In addition, she devoted many hours to activities of the local Habitat for Humanity, including helping to build a house. Her friendship with the Holy Names Associates in and around The Dalles, coordinating and assisting their activities, was especially dear to her.
Most recently, she belonged to the retirement community of Mary's Woods at Marylhurst.
Sister Mary was a kind and generous person who was always more concerned about the needs of others than her own needs. Possessing a quiet determination, she was animated by a spirituality of compassionate generosity and a deep commitment to justice. She was a longtime member of the Oregon SNJMs Justice and Peace committee and advocated for issues regarding migrants, health care for all and affordable housing. In 2001 Sister Mary participated in the annual demonstration at Fort Benning, GA, calling for the closure the School of the Americas
A Holy Names Sister for 70 years, Sister Mary is survived by her nieces and nephews and the members of her religious community. Remembrances may be made to the Sisters of the Holy Names, PO Box 398, Marylhurst, OR 97036 or online at www.snjmusontario.org/donate.