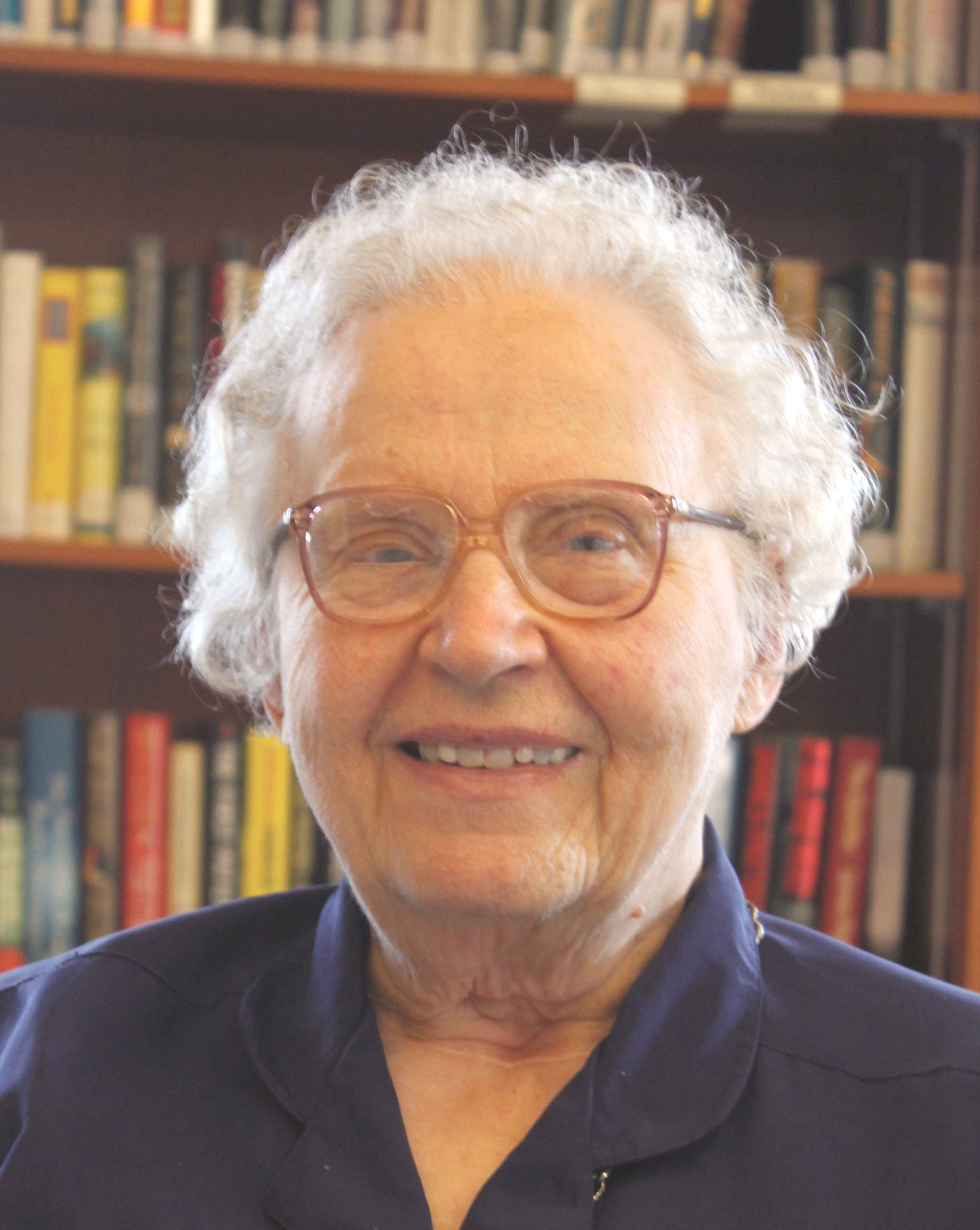 Sister Anita Noé, SNJM
Sister Mary Rosamond
June 12, 1918 – February 17, 2022
Sister Anita Noé, SNJM departed this life on February 17, 2022 in Lake Oswego, Oregon.
Sister Anita celebrated 103 years of life and 84 years of religious profession.
Burial took place on March 3, 2022 at 2:30 p.m. at Holy Names Cemetery, Marylhurst, Oregon.
A virtual memorial was held on Thursday, March 10, 2022, at 2:00 p.m.
A Mass of the Resurrection will be celebrated in her memory at a future date.
Sister Anita Noé, SNJM
June 12, 1918 – February 17, 2022
Sister Anita Noé, SNJM, 103, died on February 17 at Mary's Woods at Marylhurst in Lake Oswego, OR. Funeral arrangements are pending and will be announced later.
The daughter of Frank and Marie Simon Noé, Anita grew up in Portland in a loving family where the first language was German. After graduating from St. Mary's Academy in 1937, she entered the Sisters of the Holy Names of Jesus and Mary at Marylhurst, OR, eventually receiving the religious name Sister Mary Rosamond.
She started in her long ministry in education as a middle grade teacher in Holy Names schools going to St. Helens to teach at St. Frederic, to Coos Bay at Coos Catholic and St. Monica, to Spokane at St. Aloysius and St. Patrick, to Seattle at Sacred Heart and St. Joseph, to Salem at St. Joseph and St. Vincent, and to Portland at St. Peter, St. Thomas More and St. Francis. She also served as Superior and principal at Coos Catholic, Sacred Heart, and St. Peter. During this time, she also spent summers earning an MA in Education and Administration at University of Portland.
Although Sister Anita loved teaching, she happily moved into a new avenue of ministry—finance. She served 10 years as treasurer of St. Mary's Academy, Portland, before moving to the Convent of the Holy Names, Marylhurst, to oversee finances and purchasing for the large facility. During these years, she also began a successful enterprise making superbly hand-crafted stuffed animals, including giraffes, dolphins, ducks, and many others, as she raised money for the Sisters' Retirement Fund.
Sister Anita assisted with the Sisters' move from Marylhurst and back again during to the construction phase of Mary's Woods in the late 1990s. She was a "pioneer" in the newly developing resident community and over the years took classes in Latin and German and worked in the community's Timberline Store.
A woman of deep faith Sister Anita had a special devotion to the Blessed Virgin Mary. She also had a love of the outdoors and one of the lasting memories many have of Sister Anita is her long brisk walks across the campus every day well into her late nineties.
In 2018 Sister Anita enjoyed the occasion of her 100th birthday and this year would have celebrated her 85th anniversary as a Sister of the Holy Names. She is survived by her niece Judy Momrow and family and the members of her religious community. Remembrances may be made to the Sisters of the Holy Names, PO Box 398, Marylhurst, OR 97036 or online at www.snjmusontario.org/donate.