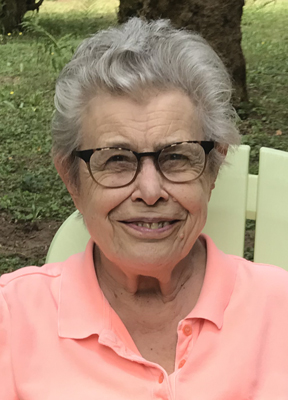 Sister Joanne Maney, SNJM
Sister Marilyn Frances
January 29, 1933 – December 14, 2021
Sister Joanne Maney, SNJM departed this life on December 14, 2021 at Mary's Woods at Marylhurst in Lake Oswego, Oregon.
Sister Joanne celebrated 88 years of life and 67 years of religious profession.
A virtual memorial will be held on Thursday, January 20, 2022 at 2:00 p.m.
A Mass of Resurrection will be celebrated in her memory at a future date.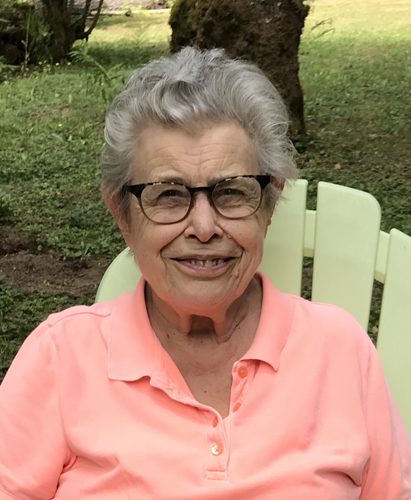 Sister Joanne Maney, SNJM
January 29, 1933 – December 14, 2021
Sister Joanne Maney, SNJM, 88, died on December 14 at Mary's Woods at Marylhurst in Lake Oswego, OR. Funeral arrangements are pending and will be announced later.
The daughter of James and Marianne Rollins Maney, Joanne grew up in Portland with her five siblings. She attended St. Francis grade school and St. Mary's Academy, both conducted by the Holy Names Sisters. After her graduation in 1951, Joanne entered the Sisters of the Holy Names of Jesus and Mary at Marylhurst, OR, and eventually received the religious name Sister Marilyn Frances.
Her early years as a Holy Names Sister were as a teacher of the upper grade elementary students. She taught 19 years at schools that included The Madeleine, St. Ignatius, St. Peter's, Portland; St. Vincent's and Sacred Heart Mid-High Academy, Salem; and St. Frances Cabrini, Tacoma. She also taught and served as principal at The Assumption in North Portland. During this time, she earned a BS in Education from Marylhurst College and an MA in Math from Oregon College of Education.
Gifted with a talent for finance, Sister Joanne was selected in 1976 as province finance director for the Oregon Holy Names. Following her eight-year term, she continued to work in various finance capacities, including setting up basic finance procedures in two parishes and managing finances at St. Mary's Academy. She also completed an MSA in Finance Administration at Notre Dame University.
In 1986, Sister Joanne was to embark on one of her most rewarding life experiences. She and Sister Judith Mayer agreed to give temporary care to two young siblings until the children could be returned to their mother. That short-term commitment turned into a permanent one, and the boy and girl, now loving adults with their own children, regard the Sisters as their family, giving rise to her favorite occupation as "grandma."
"Foster parenting taught me so much about myself," Sister Joanne said. "There is a mutuality there, they've prospered under our love and care, and we've grown as well."
During this time, Sister Joanne also assisted in retreat work with the SEEL (Spiritual Exercises in Everyday Life) program and with various finance projects.
A Holy Names Sister for 67 years, Sister Joanne is survived by Misty Menashe and Chance Moore, their children, and Sister Judith Mayer; her siblings, Kate, Mary, Patrick, and Mike; her nieces and nephews; and the members of her religious community. Remembrances may be made to the Sisters of the Holy Names, PO Box 398, Marylhurst, OR 97036 or online at www.snjmusontario.org/donate.