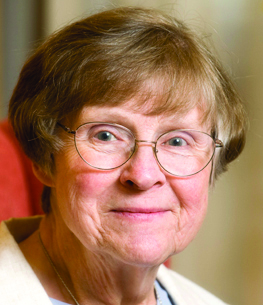 Sister Beverly Miller, SNJM
Sister Carol Jean
April 27, 1935 – December 10, 2021
Sister Beverly Miller, SNJM departed this life on December 10, 2021 at Mary's Woods at Marylhurst in Lake Oswego, Oregon.
Sister Beverly celebrated 86 years of life and 62 years of religious profession.
A virtual memorial will be held on Thursday, January 6, 2022 at 2:00 p.m.
A Mass of Resurrection will be celebrated in her memory at a future date.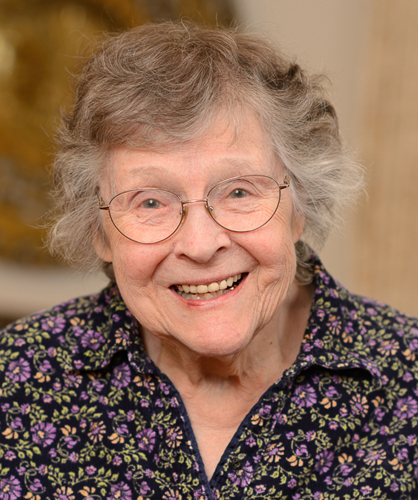 Sister Beverly Miller, SNJM
April 27, 1935 – December 10, 2021
Sister Beverly Miller, SNJM, 86, died on December 10 in the Marie-Rose Center at Mary's Woods at Marylhurst in Lake Oswego. Funeral arrangements are pending and will be announced later.
The daughter of Clarence and Eleanor Frazier Miller, Beverly was born in Phoenix, AZ, the oldest of three children. During her childhood the family moved often because of her father's work and lived various places in Arizona, California, and in Arlington in Central Oregon. She attended three years of high school at St. Mary's Academy in The Dalles as a boarder. It was there she became acquainted with the Catholic faith and the Sisters of the Holy Names. Although her family moved back to Los Angeles where she completed high school, Beverly's heart was set on a return to Oregon.
After high school Beverly attended Immaculate Heart College and Queen of Angels Nursing School in Los Angeles to obtain her nursing degree. She worked at the Veterans Hospital while completing State Board Exams and licensure. During this time, she was also baptized into the Catholic Church.
Having completed her Boards and licensure, Beverly fulfilled her desire to return Oregon. She worked at St. Vincent Hospital, Portland, until entering the Sisters of the Holy Names at Marylhurst in 1957. She later received the religious name Sister M. Carol Jean.
Her assignments as a Sister nurse took her to the Christie School and the Sisters' Care Center in the Provincial House at Marylhurst. She later cared for severely handicapped children at the Kerr Center Facility that was located in a wing of the Sisters' Provincial House at the time.
In the midst of this busy schedule, in 1977 Sister Beverly was chosen to be Provincial Director, the leader of the Sisters of the Holy Names in Oregon.
Following her six-year term as Provincial, Sister Beverly returned to work with handicapped children in a pilot project that changed the focus of care for such young children from a lifetime of institutional custodial care to one of family-style small-group living with maximum education and training for each person to reach her or his full potential. She served in various capacities in this field for the next decade.
After leaving nursing, she worked at St. Vincent Hospital in medical transcription while also assisting her mother, whose health was failing. She held it a privilege to care for her until her death.
Upon retiring, Sister Beverly enjoyed several years of living at St. Mary's Convent in The Dalles, relishing the climate and beauty of Central Oregon that she so dearly loved. In 2017 she relocated to Mary's Woods at Marylhurst joining the resident community there.
A woman with a warm and welcoming personality, Sister Beverly was gifted with a wonderful sense of humor, a storyteller's myriad delightful stories, and a gracious generosity. She was a team builder and a well-loved co-worker who respected the uniqueness of each person, recognized the strength in others, and treated people as more important than things. Above all, Sister Beverly had an honest and compassionate heart and a radiant smile open to everyone.
A Holy Names Sister for 62 years, Beverly is survived by her sister Carrol Swanson (Craig), her nephews, and the members of her religious community. Remembrances may be made to the Sisters of the Holy Names, PO Box 398, Marylhurst, OR 97036 or online at www.snjmusontario.org/donate.