Sister Rita Carey, SNJM
March 26, 1950 – October 1, 2021
Sister Rita Carey, SNJM departed this life on October 1, 2021 in Salem, Oregon.
Sister Rita celebrated 71 years of life and 47 years of religious profession.
Mass of Ressurection was celebrated Thursday, October 7, 2021 at 11:00 a.m. at Queeen of Peace Catholic Church, Salem, Oregon.
Burial took place at Holy Names Cemetery, Marylhurst, Oregon.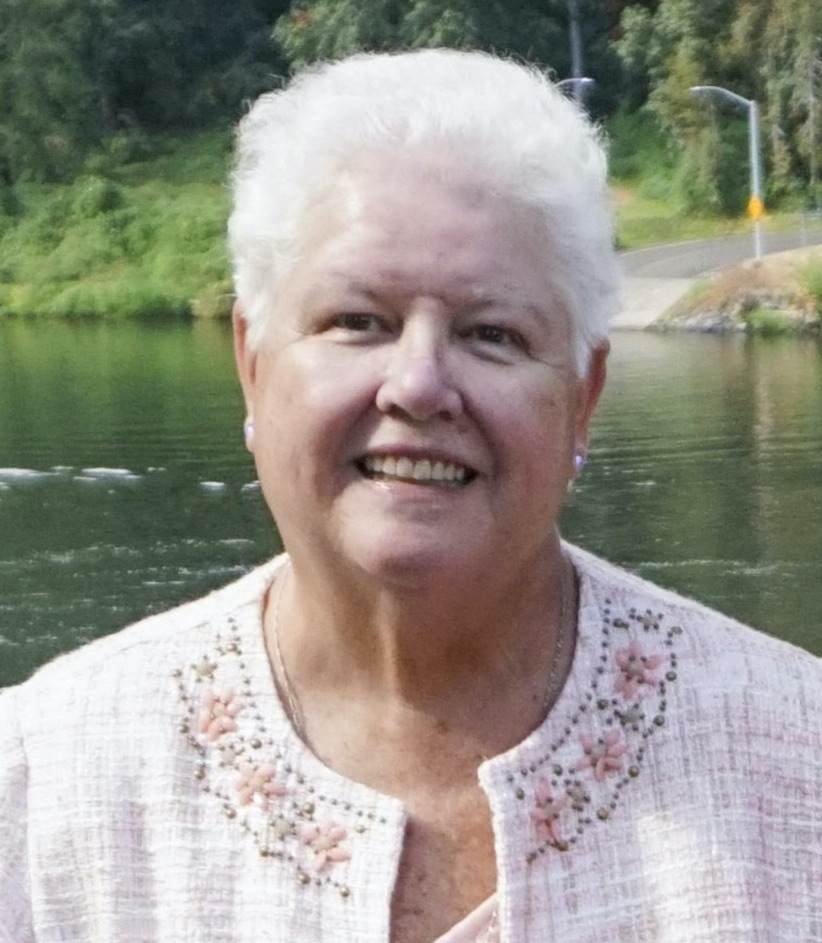 Sister Rita Carey, SNJM
March 26, 1950 – October 1, 2021
Sister Rita Carey, SNJM, 71, died on October 1, 2021, in Salem. Her Mass of Resurrection will be celebrated at 11 a.m., October 7, at Queen of Peace Catholic Church, Salem.
Daughter of Thomas and Madeline Lavin Carey, Rita was born in Ohio. The family later moved to Oregon, first to Medford and later Salem where in 1968 Rita graduated from Sacred Heart Academy. In 1971 Rita entered the Sisters of the Holy Names of Jesus and Mary at Marylhurst.
Upon completing her B.A. in English in 1972 at Marylhurst College, she embarked on her ministry career as an educator at St. Mary's Academy, Portland. Over the years Rita served St. Mary's as an English teacher, vice principal and principal. She also served on the faculty and as vice principal of Holy Names Academy, Seattle. During this time, she completed an M.A. in English at the University of Oregon.
A gifted writer, in 1988 Rita pursued a doctoral degree eventually graduating from Florida State University with a Ph.D. in English.
In 1992 Rita joined the faculty of Clark College, Vancouver. While at Clark, she became a highly respected professor. She also served as literary advisor to Phoenix, the student art and literary magazine which in 2008 was named the best college literary art magazine in the country by the American Scholastic Press Association after consistently having received previous national awards for excellence.
During these years and into her retirement, Rita utilized her wealth of creativity in numerous writing projects, poetry, book reviews, and short stories. She also was often sought after as a highly knowledgeable educational consultant.
Rita was graced with enthusiasm, wit, perceptivity, and a sense of humor. Citing her own words, it can be said of Rita: "Thousands and thousands of times and in a myriad of ways, it was YOU who said to another, 'I am here.' And it is for all of these times that you gave your sight and your touch, your hug and your kiss — those times you walked for another — that we will remember your name."
A Holy Names Sister for 47 years, Rita is survived by her siblings Thomas J. Carey, M.D. (Jacqueline), William Carey (Darlene), Emma Carey Alstott; and Rev. Ray Carey; her nieces and nephews; and the members of her religious community. Remembrances may be made to the Sisters of the Holy Names, PO Box 398, Marylhurst, OR 97036 or online at www.snjmusontario.org/donate.