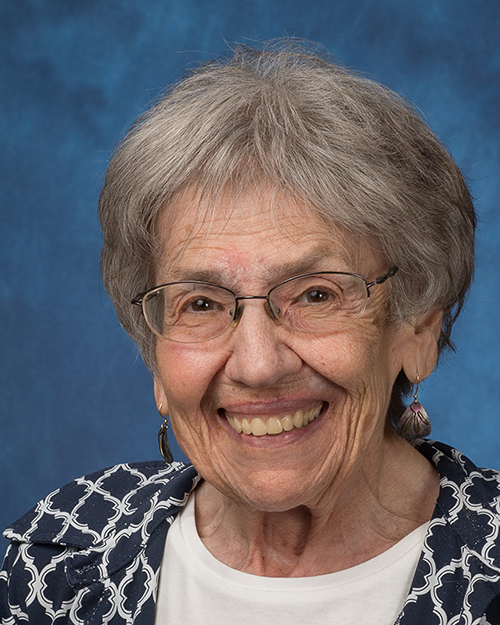 Sister Ann Pizelo, SNJM
(Sister Angelo Marie)
September 17, 1937 – July 7, 2021
Sister Ann Pizelo, SNJM departed this life on July 7, 2021 at Mary's Woods at Marylhurst in Lake Oswego, Oregon.
Sister Ann celebrated 83 years of life and 63 years of religious profession.
A memorial Mass was celebrated in Spokane, Washington on July 31, 2021. 
A virtual memorial was held on Wednesday, August 4, 2021 at 3:00 p.m.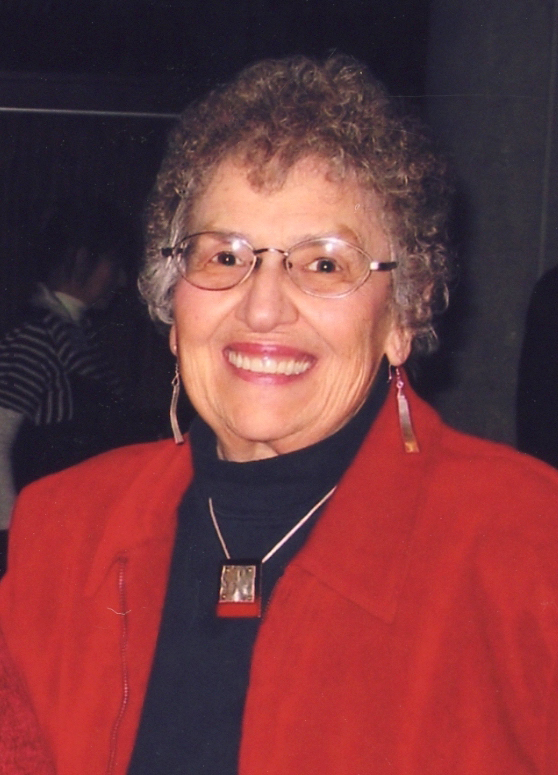 Sister Ann Pizelo, SNJM
(Sister Angelo Marie)
September 27, 1937 – July 7, 2021
Sister Ann Pizelo, SNJM, died on July 7 in Lake Oswego, Oregon at Mary's Woods at Marylhurst.  The daughter of Philip and Ann Frye (Ferraro) Pizelo, Ann was born in Spokane in the back of the grocery store her father owned.  Her mother was born in Canada of Italian immigrants, and her father came to the United States from Italy at the age of 14.
A warm Italian family, the Pizelos made their home in St. Aloysius parish.  Mr. Pizelo's grocery store was not far from the railroad tracks, and he was known as kind and generous to all who traveled the rails during the Depression and the years following.
Ann was very musical, loved singing, and played the violin.  While in high school at Holy Names Academy, sports became her passion and she excelled at several of them. After her graduation in 1955, Ann entered the Sisters of the Holy Names at Marylhurst, receiving the religious name Sister Angelo Marie.
Her early years of professional life were spent in the classroom as a primary grade teacher in Washington and Oregon, but soon her administrative gifts were called upon in a variety of positions.  Her tenure as grade school principal in Auburn, Bellevue and Seattle is remembered by parents and students who dearly loved her.  She was then called upon to be principal at Holy Names Academy in Seattle.  During this time she completed a BS in Education at Marylhurst College and an M.Ed. in Administration at Central Washington State College.
After 17 years as a principal Sister Ann moved into parish ministry, feeling that adults needed the same nurturing ministry as children do.  She served as pastoral associate at Visitation Parish, Tacoma and then became the resident pastor at St. Joseph's Parish, Spokane for 10 years.
In 2000 Sister Ann was selected to be the Provincial Director of the Washington Province of the Holy Names Sisters.  She is remembered for her compassion, wisdom and humor as she guided the Sisters through many changes.
At the end of her term Sister Ann took over the administration of Our Place, an organization providing emergency food, clothing and many other services to the people in the West Central neighborhood of Spokane.
In 2019, Sister Ann, now retired, moved from Spokane to Oregon to join the resident community at Mary's Woods at Marylhurst, Lake Oswego.
Sister Ann's life was not only one of passionate care for the poor and those in need, but she was known for her love of life and her enjoyment of being with friends and family.
Sister Ann is survived by her brother, Angelo Pizelo, her nieces and nephews, and members of her religious community. A Funeral Mass will be celebrated on Saturday, July 31, 2021 at 10:00 a.m. at St. Joseph's Church, 1503 W Dean, Spokane, WA. Plans for Memorial Mass at Marylhurst are pending and will be announced later. Remembrances may be made to Our Place Ministries, 1509 W College Ave, Spokane, WA  99201 or Sisters of the Holy Names, P.O. Box 398, Marylhurst, OR 97036 or online at www.snjmusontario.org/donate.