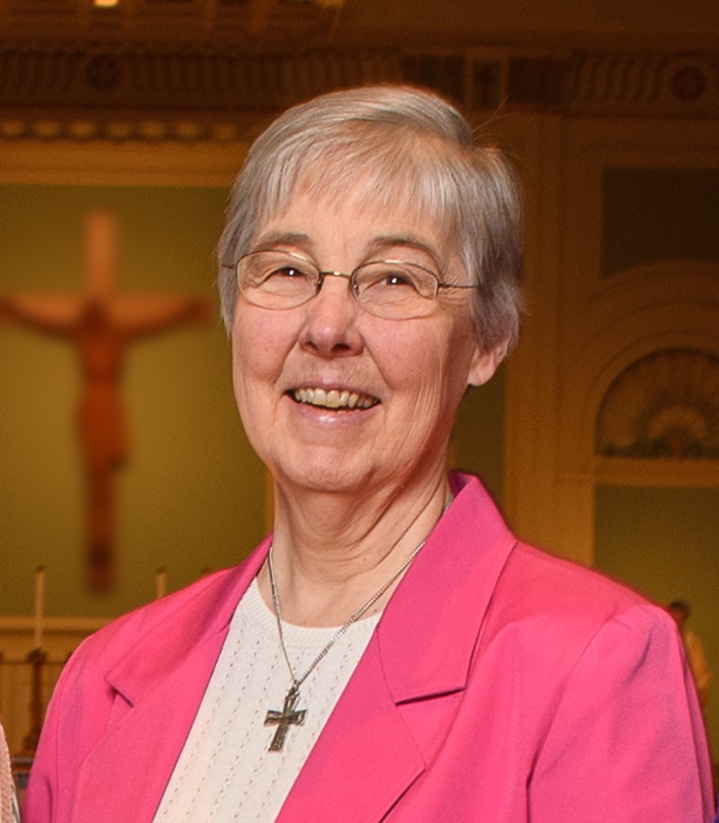 Sister Susan Ann Mitchell, SNJM
October 6, 1948 – March 31, 2021
Sister Susan Ann Mitchell, SNJM departed this life on March 31, 2021 in Portland, Oregon.
Sister Susan celebrated 72 years of life and 51 years of religious profession.
A Mass of Resurrection was held in her memory.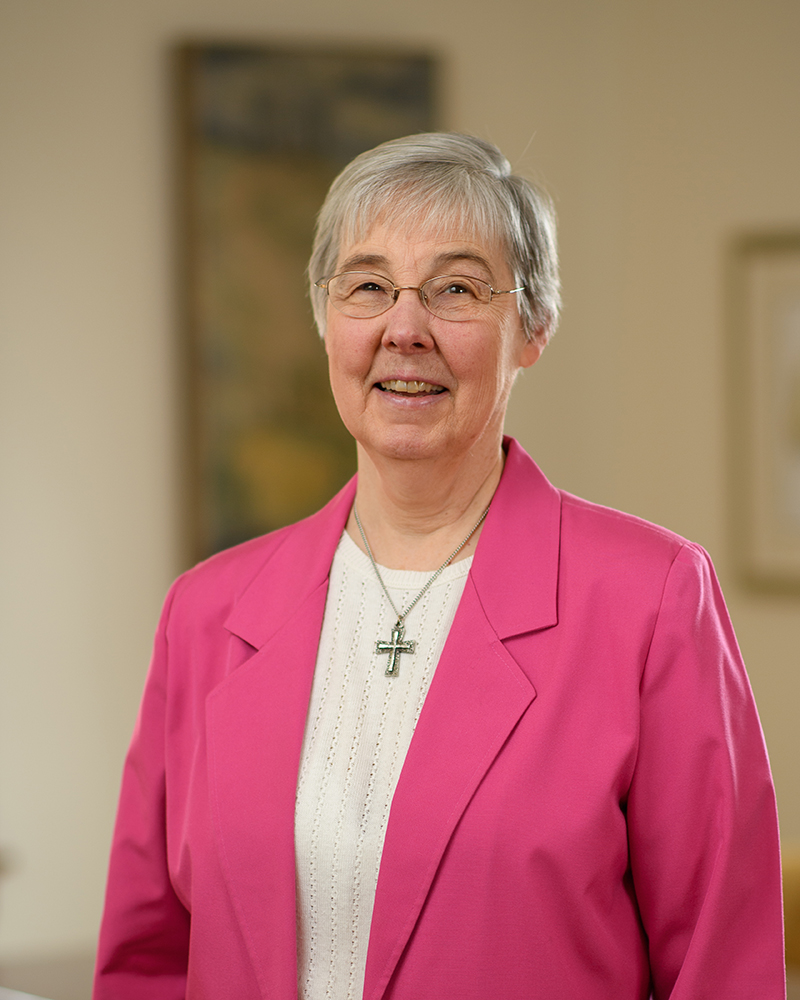 Sister Susan Ann Mitchell, SNJM
October 6, 1948 – March 31, 2021
Sister Susan Mitchell, SNJM, 72, died on March 31 in Portland, Ore. Funeral arrangements are pending and will be announced later.  
The daughter of Ben and Grace Hanigan Mitchell, Jr., Susan was the oldest of five children. She was raised in a loving, Catholic family that lived on farms in St. Paul, Beaverton and Newberg, Ore. Hers was a family that worked, played, and prayed together. Sharing in the farm work and household chores, she learned responsibility and a strong work ethic. She was surrounded by a large extended family who have continued to stay connected throughout the years. Susan attended Catholic schools in Beaverton through grade seven, then went to Newberg public schools. She knew she wanted to be a Sister when she was a sophomore in high school. When she told her mother about this desire during her senior year, her mother, who had graduated from Marylhurst Normal School, introduced her to the Sisters of the Holy Names.
Following her high school graduation in 1966 Susan entered the Holy Names Sisters' Novitiate at Marylhurst, Ore. She experienced historic changes during her five years of initial formation and study at Marylhurst. Vatican II, which initiated groundbreaking changes in the Church and in religious life, had ended the year before. Her first year as a postulant was very much religious life as it had been lived: wearing the traditional long postulant dress, following the common schedule of prayer, work, study, silence and recreation. The years that followed were ones of stimulating and energizing transition to updated dress, theology, and community life.
With the completion of a BS in Education at Marylhurst College, Sister Susan's first ministry was as a primary teacher for 18 years in Oregon SNJM schools including Holy Redeemer, Portland; Our Lady of the Lake, Lake Oswego, and St. Joseph's, Salem. These years were an often-tumultuous time of transition in religious life as many Sisters responding to the unmet needs of those on the margins of society began new ministries.
Sister Susan's next ministry evolved after being introduced by a friend to L'Arche, an international federation of communities of faith where people with and without intellectual disabilities share life and create home together. In 1990 she joined the L'Arche community in Portland whose first home was newly opened. For the next 23 years she lived and worked at L'Arche Portland where she helped to open a second home and assumed the roles of Assistant, Community Coordinator, and finally Community Leader/Executive Director. Sister Susan retired from L'Arche Portland in 2013, remaining an active member of its extended community as a volunteer and participant in community activities.
 Most recently, Sister Susan served as Community Life Coordinator for the Sisters of the Holy Names living at Mary's Woods at Marylhurst, a continuing care retirement community, sponsored by the Holy Names Sisters.
 A Holy Names Sister for 51 years, Sister Susan is survived by her brothers and sisters Ben (Kayla) Mitchell, Margaret (Bob) Reed, Will (Denise) Mitchell, Mary Rietze, her nieces and nephews, her many friends, members of the L'Arche community and members of her religious community. Remembrances may be made to the Sisters of the Holy Names, PO Box 398, Marylhurst, OR 97036 or online at www.snjmusontario.org/donate.