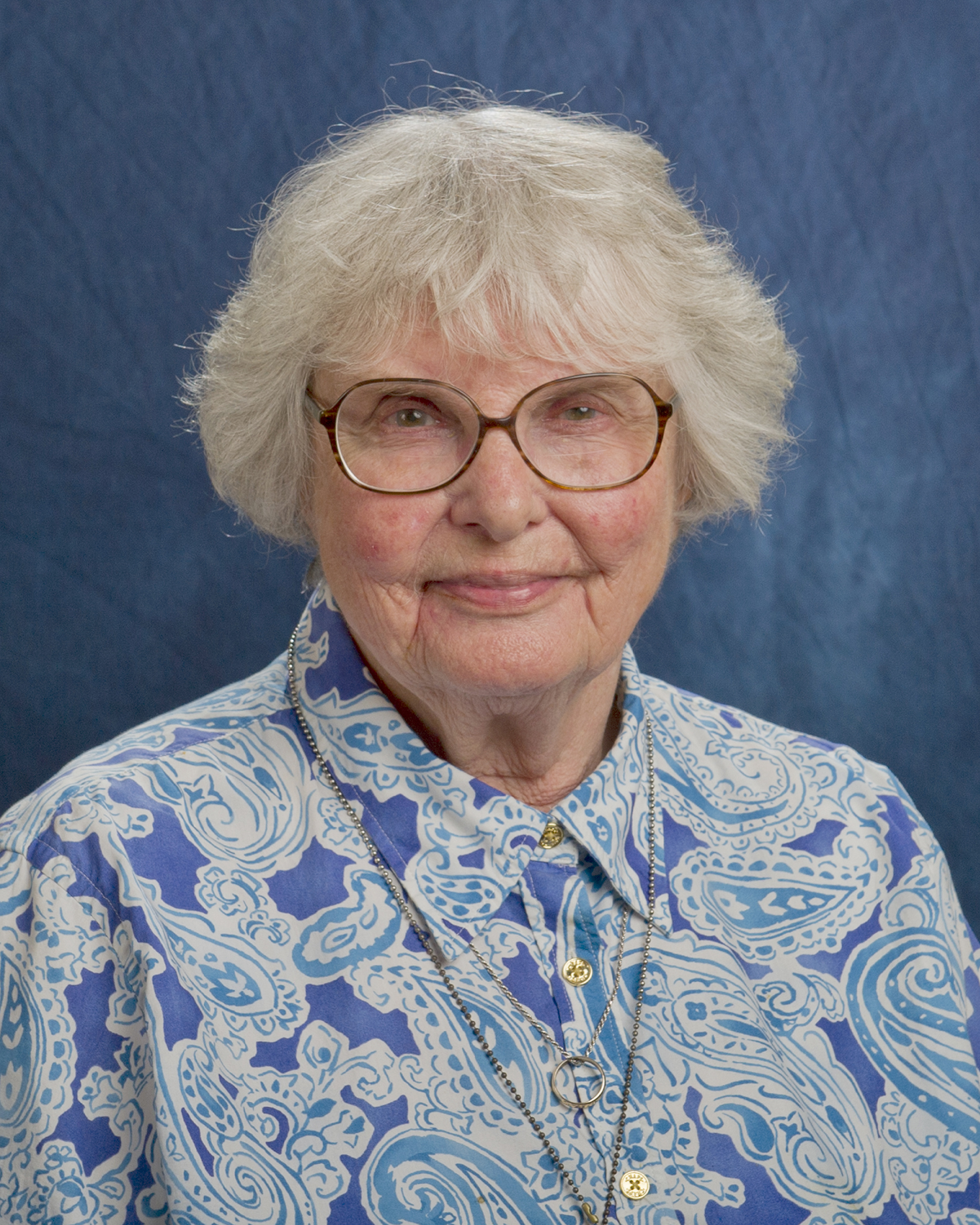 Sister Rosemary Antonich, SNJM
(Sister M. Catherine Margaret)
August 23, 1928 – March 21, 2021
Sister Rosemary Antonich, SNJM departed this life on March 21, 2021 at Mary's Woods at Marylhurst in Lake Oswego, Oregon.
Sister Rosemary celebrated 92 years of life and 69 years of religious profession.
A Mass of Resurrection was held in her memory.
Sister Rosemary Antonich, SNJM
Sister M. Catherine Margaret
August 23, 1928 – March 21, 2021
Sister Rosemary Antonich, SNJM, 92, died on March 21 at Mary's Woods at Marylhurst in Lake Oswego. Funeral arrangements are pending and will be announced later.
Rosemary was the eldest daughter of Anthony "Tony" and Estella Muir Antonich. Estella came to Astoria as a very young schoolteacher where she met and married Tony. They spent the rest of their lives in Astoria, raising their three daughters, Rosemary, Katherine, and Margaret. The girls attended Star of the Sea School for 12 years, a grade and high school operated by the Sisters of Holy Names. They were a musical family, and the Star of the Sea music teachers fostered the girls' talents.
Through their help, Rosemary won a full scholarship to Marylhurst College to study piano.  After her third year in college Rosemary made the decision to enter the Holy Names Sisters' novitiate at Marylhurst and chose the religious name Sister M. Catherine Margaret after her two sisters.
Receiving her baccalaureate degree in music, she taught piano and organ at several Holy Names schools in Oregon and Washington including Portland, Seattle, Spokane, The Dalles, Eugene, St. Helens, and Lake Oswego. During this time she earned a Master in Music Education from the University of Oregon. Her last assignment was Holy Redeemer School in North Portland where she taught for 33 years.
In 1995, Sister Rosemary attended an international Suzuki conference in Dublin, Ireland, and incorporated Suzuki techniques into her teaching. She also taught for over 10 years in the prestigious music camp of Young Musicians and Artists, giving her a chance to work with some of the West Coast's most talented children. Additionally, she served as an organist in several parishes.
When she moved to Mary's Woods, a continuing care retirement community at Marylhurst, Sister Rosemary readily offered her services as a music minister, playing the organ and piano for religious services in the Sisters' Chapel in the Provincial House. She was also a popular favorite at Mary's Woods social gatherings for which she provided lively musical performances and spirited accompaniment to community sing-a-longs.
Sister Rosemary pursued another artistic talent over the years, adding watercolor painting to her accomplishments. The scenery of her native city of Astoria was a continuing inspiration to her, and among the paintings she produced, many of them were of beautiful places in Astoria. She said of her hometown, "Although I no longer have family in Astoria, I love to go back every chance I get, and among my closest friends are those I made at Star of the Sea."
Sister Rosemary is survived by her sister Margaret McCarty, nephews and cousins and the members of her religious community. Remembrances may be made to the Sisters of the Holy Names, P.O. Box 398, Marylhurst, OR 97036 or online at www.snjmusontario.org/donate.