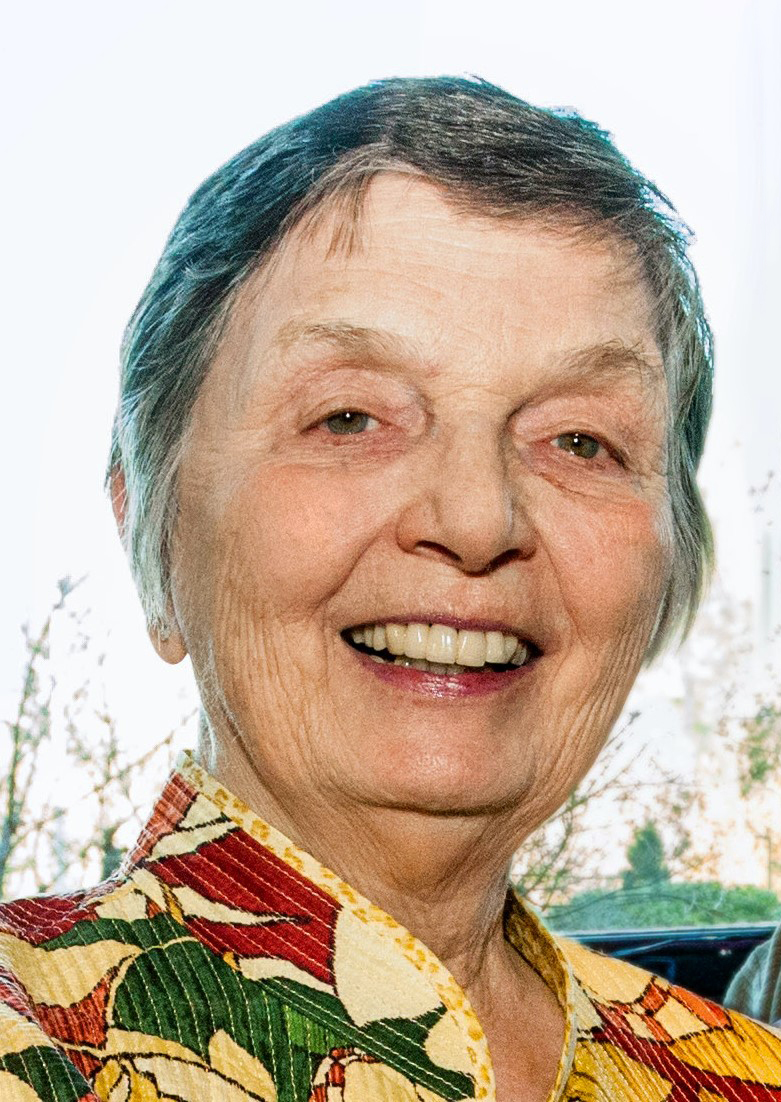 Sister Donna Hortsch, SNJM
(Sister Leonard Mary)
January 22, 1935 – February 28, 2021
Sister Donna Hortsch, SNJM departed this life on February 28, 2021 at Mary's Woods in Lake Oswego, Oregon.
Sister Donna celebrated 86 years of life and 66 years of religious profession.
A Mass of Resurrection was held in her memory.
Sister Donna Horstch, SNJM
Sister Leonard Mary
January 22, 1935 – February 28, 2021
Sister Donna Hortsch, SNJM, 86, died on Feb. 28 in Lake Oswego. Due to COVID-19, a funeral Mass will be celebrated later.Sister Donna Hortsch, SNJM, 86, died on Feb. 28 in Lake Oswego. Due to COVID-19, a funeral Mass will be celebrated later.
The daughter of Leonard and Elizabeth Dennis Hortsch, Donna grew up in The Dalles with her sisters, Eileen and Beverly. Following her high school graduation from St. Mary's Academy in The Dalles, she entered the Sisters of the Holy Names of Jesus and Mary at Marylhurst receiving the name Sister Leonard Mary.
Sister Donna brought creativity and energy to the classroom during her 16-year career as an elementary teacher in Holy Names schools in Salem, Medford, Eugene and Portland and at the Christie School, Marylhurst. When she left teaching, she spent two years in the Sisters' Care Center. She then refocused her ministry to parish work and pastoral care. Her work as Minister to the Elderly and Pastoral Associate at St. Francis Parish, Portland, had a profound effect on her. "I came out of those experiences a different woman, really became 'myself' there," she said. 
After St. Francis, she returned to healthcare doing home care. She also volunteered with the NW Pilot Project, which serves downtown Portland's low-income elderly.
A new chapter began for Sister Donna when she retired. She retired she said so that she would have the energy to experience that part of life. She applied her energy to working on archeological projects in Oregon and Washington and expanding her knowledge through travel and as a volunteer for the NW Film Center. She took part in archeological digs and studies of old Forest Service camps that predated World War II and a depression-era Civilian Conservation Corps (CCC) camp that revealed a 6,000-year-old Native American migration camp stop. She also continued with some home care. 
A student of the Scriptures Sister Donna remained active in pastoral activities offering workshops in Biblical studies. Among her greatest experiences in life were her travels to the lands of the Bible. Of her travels she noted that she was educated by her pilgrimages following the routes of St. Paul. It was amazing she said. When she was a child, Europe was the other side of the world, not a place where she thought she would ever go. Her first time in Rome, she cried at the thrill of it. She went on to say, "My study of scripture, my bond to Jesus Christ, and the people I have connected with along the way have opened doors for me that are amazing. And now I really appreciate the history I've come to know, from reading, archeology and my travels."
Her final move was to Mary's Woods at Marylhurst retirement community where she remained active in resident life and continued with her avocation in biblical studies.
A Holy Names Sister for 66 years, Sister Donna is survived by her sister Eileen Brady, her nieces and nephews, and members of her religious community. Remembrances may be made to the Sisters of the Holy Names, P.O. Box 398, Marylhurst, OR 97036 or online at www.snjmusontario.org/donate.