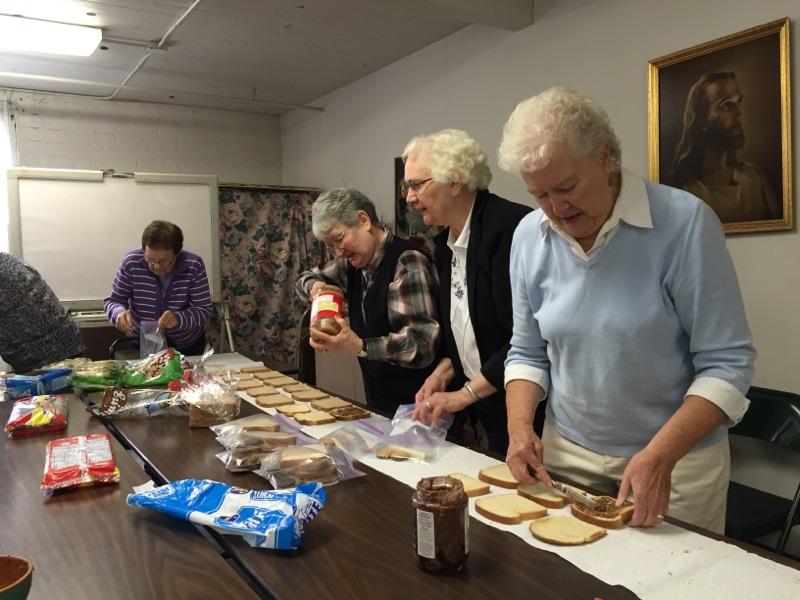 The U.S.-Ontario Province Leadership Team attends the LCWR Region 15 meetings, which happen twice a year. Last week's meeting in Yakima, WA featured canon lawyer Sharon Holland, IHM and Intercommunity Peace and Justice Center (IPJC) Executive Director Linda Haydock, SNJM (Seattle).
Sr. Linda provided a new process booklet for faith sharing called "Privilege and Periphery: Risking Transformation," which is based on the resolution passed by the 2016 LCWR Assembly regarding systemic injustice. For copies of this reflection process booklet, contact IPJC at ipjc@ipjc.org.
In keeping with the organization's justice priorities, LCWR members including Mary Rita Rohde, SNJM (pictured at far right) set aside time to make 200 sandwiches to give to homeless people in Yakima.