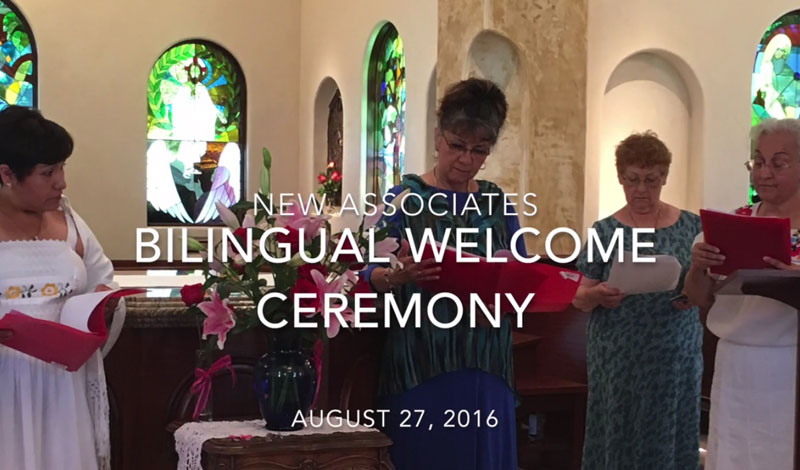 There's always a joyful celebration when new Associates join the Sisters of the Holy Names community. But the ceremony welcoming Ernestina Herrera and Lupita Martinez on Aug. 27, 2016 was a special milestone as the Oregon SNJM Sisters and Associates collaborated to create their first bilingual SNJM Associate ceremony.
Music, introductions, Scripture readings and other parts of the ritual interwove Spanish and English. Each of the Sisters, Associates, friends and family who gathered at St. Mary's Chapel in Medford, OR had an opportunity to respond to the readings in their first language.
Guadalupe Guajardo, SNJM, a member of the U.S.-Ontario Province Leadership Team, coordinated the efforts of many partners to organize the ceremony. See below for a video recording with highlights of the event. Click here to learn about becoming an SNJM Associate.