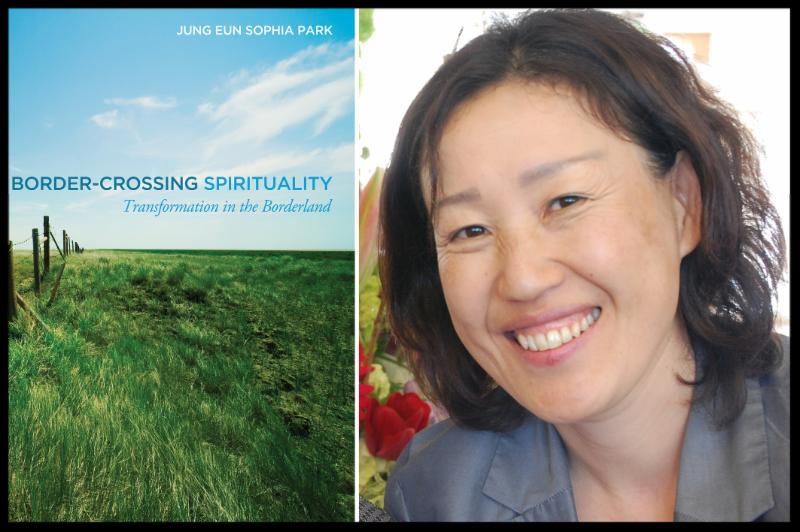 Wipf & Stock Publishers has released a new book by Sophia Park, SNJM titled Border-Crossing Spirituality: Transformation in the Borderland.
The book explores the spiritual importance of being "in-between," and examines the various meanings of "in-betweenness" from different religious traditions. It emphasizes the value of radical hospitality, friendship and subjectivity.
"In these days of increasing globalization and interreligious contact, Jung Eun Sophia Park has provided a powerful metaphor and process – 'borderland' and 'border crossing' – to guide our inevitable and necessary forays beyond our familiar communities. She points out the landmarks, the dangers, and the potentials of this journey, helping us live into the creative growth that can be found in transitions of multiple kinds," writes theology professor Elizabeth Liebert, SNJM. "Through texts (Christian Gospels and the Buddhist Tibetan Book of the Dead), ritual (kut, from Korean shamanism), and spiritual guidance from various traditions, she invites us into the in-between space that is borderland and demonstrates the power of inter-spirituality for contemporary seekers."
Sr. Sophia is Assistant Professor of Religious Studies at the Holy Names University in Oakland, California. She is the author of A Hermeneutic on Dislocation as Experience: Creating a Borderland, Constructing a Hybrid Identity (2010) and Beauty of the Broken (2014), the latter published in Korea. Her research is on cross-cultural spirituality and religious life from a global feminist perspective.